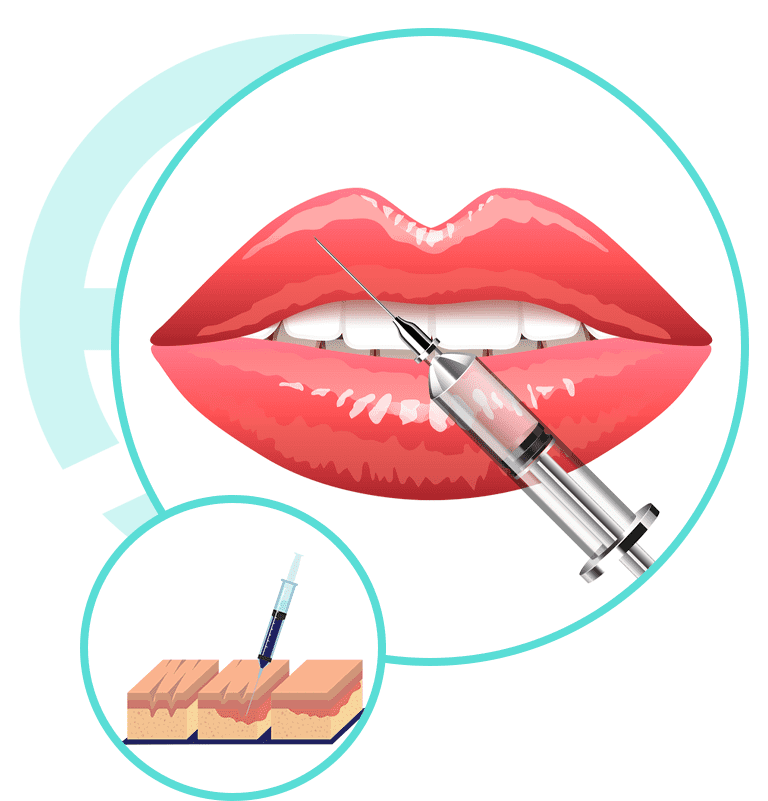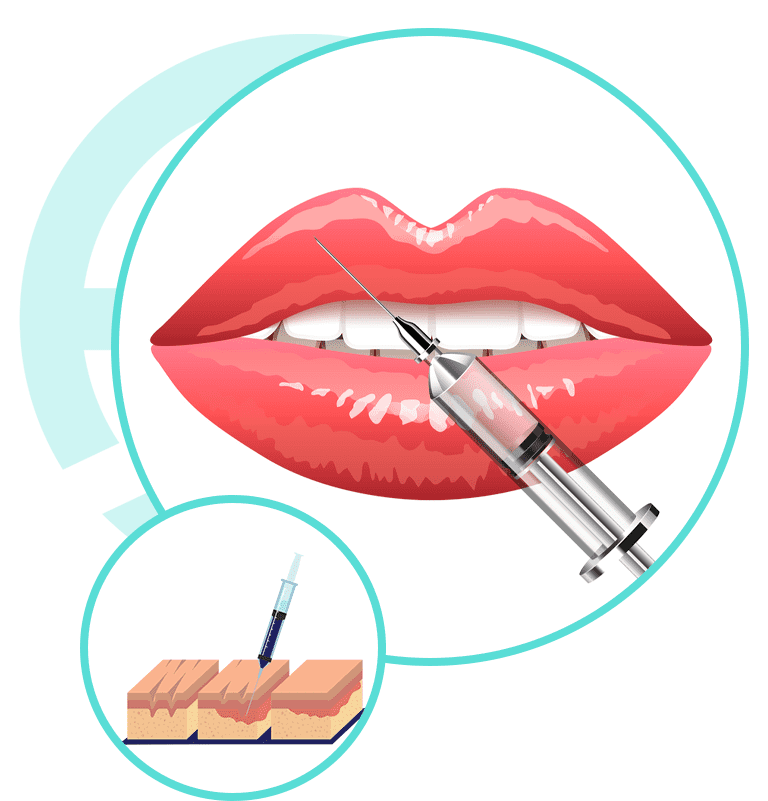 Botox
Botox, when injected into the skin, prevents nerve impulses from reaching the muscles, which reduces muscle tension and movement.
Among the places where Botox is used are:
forehead area
The area between the eyebrows
Al-Ain and its environs
mouth area
Botox is prepared by diluting the original substance in a solution of sodium chloride and then injected under the skin very carefully. Botox takes 24 to 72 hours to show its effect, and in some rare cases it may take 5 days to fully show its effect.
Botox can be injected at any time and at any age, but pregnant and breastfeeding women are not allowed to inject it.
The effect of Botox lasts for up to 9 months, and the period depends on the age and the extent of skin care such as moisturizing, drinking enough water and following a healthy diet.
filler
Filler injections often consist of a natural substance produced by our bodies and present in large quantities in the youth stage, which makes the skin radiant and supple, but with age, this substance decreases in the body, causing wrinkles and lines, and the face appears small and thin.

السيد محمود
الشركة رائعه وادعواكم للتعامل معهم

سيدة محسن
كتير انبسط من الاهتمام من الطبيب والاخصائي والاستقبال كان جيد شكرا جزيلا

سها الاحمر
شغل احترافي وكتير مهتمين بالتعقيم والدوات والاجهزة وبيشرحوا كل خطوه في العمليه