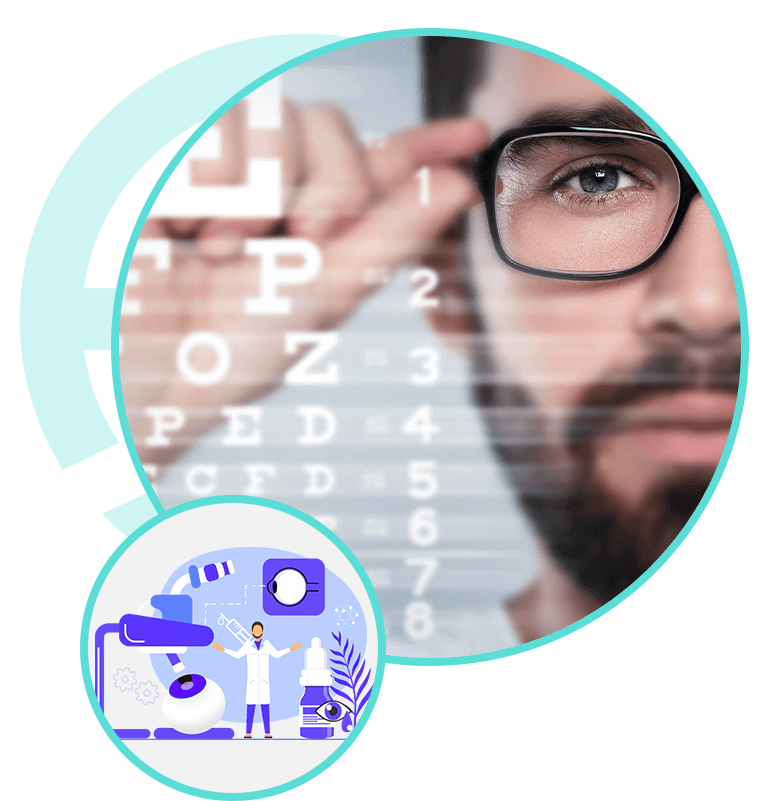 LASIK is one of the procedures to correct vision and the most common around the world in which the shape of the cornea is corrected by means of special laser beams that correct any defect in the reflexes of vision and vision. The laser is a simple procedure that does not even require general anesthesia and is done by local anesthesia in the eye and the patient can leave after the operation a few hours.
Using laser beams, the surgeon opens the outer cortex of the cornea in a very precise way without any surgical stitches. Another type of laser beam is shined on the cornea, so that the cornea is formed by laser according to the vision problem, and the outer shell is returned as it was, which speeds up healing and reduces complications. The patient then returns home, and some medications are prescribed to him, such as eye drops, a topical antibiotic, and pain relievers.
Benefits of the procedure?
If you are considering LASIK surgery, these are the most important benefits of the operation:
The operation does not include any surgical sutures, nor does it require dressing the patient.
The surgery is safe and effective. In LASIK, the procedure is very safe and has very high success rates. According to the American Society of Ophthalmologists, more than 96% of patients who choose LASIK surgery will have the desired level of vision after undergoing the procedure.
LASIK surgery is an ideal alternative to contact lenses and eyeglasses for many people who are suitable for this procedure.
During the LASIK procedure, the patient does not feel any pain, only slight discomfort that does not last long.
A quick and painless surgical procedure for most patients, the procedure takes approximately 5 to 10 minutes per eye. The corneal flap will heal on its own over the course of a few days. Patients are usually able to see better within 12 to 24 hours after an operation and can return to normal activities within a day or two without the need for glasses or contact lenses.

السيد محمود
الشركة رائعه وادعواكم للتعامل معهم

سيدة محسن
كتير انبسط من الاهتمام من الطبيب والاخصائي والاستقبال كان جيد شكرا جزيلا

سها الاحمر
شغل احترافي وكتير مهتمين بالتعقيم والدوات والاجهزة وبيشرحوا كل خطوه في العمليه