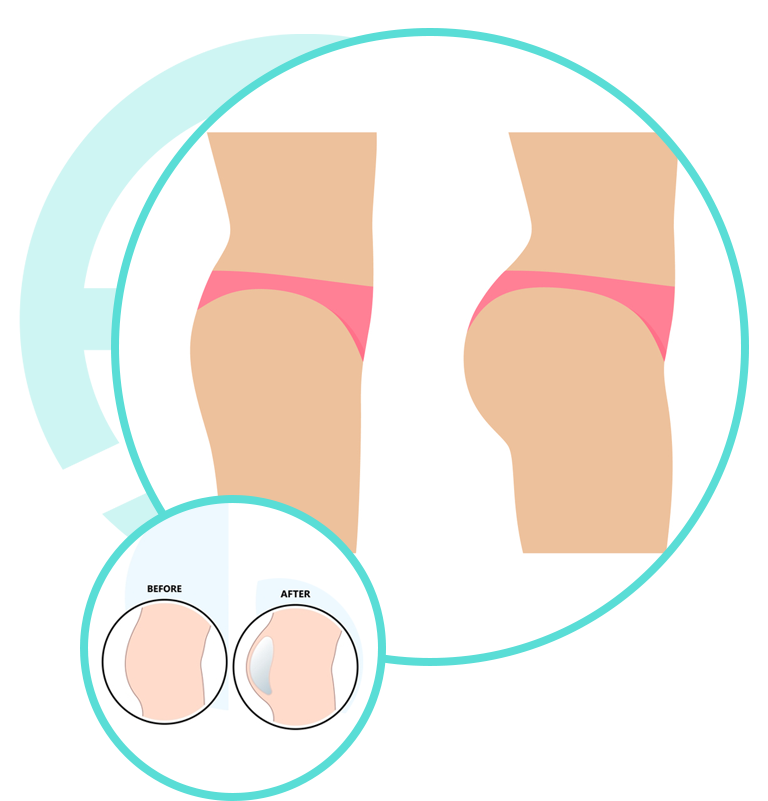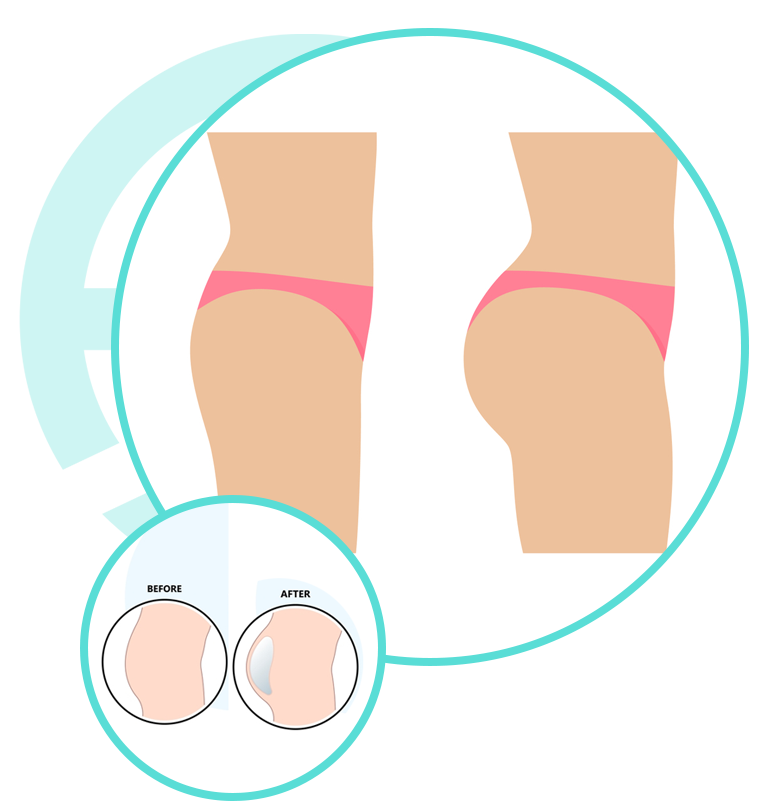 Buttock augmentation or buttock augmentation is used to improve the shape, size and/or shape of the buttocks. This is done through the use of buttock implants, fat injections, or sometimes a combination of the two.
Buttock implants are silicone-filled devices that are surgically placed deep into the tissues of the buttocks. Buttock augmentation through the use of fat injection involves the transfer of fat from one area of the body into the buttock tissue. This technique is sometimes referred to as a Brazilian butt lift
What can buttock augmentation surgery do
Increased fullness, roundness and prominence of the buttocks and buttocks
Improve your figure balance
Enhance your self-image and self-confidence
Butt lift
A buttock lift or gluteal lift improves the shape and color of the underlying tissues that support the skin and fat in the buttock area.
Aging, sun damage, pregnancy, large fluctuations in weight and genetic factors may contribute to poor tissue elasticity that can lead to sagging buttocks.
In order to obtain a smoother and more pleasing contour, sagging skin and excess fat are removed. A traditional gluteal lift will not increase the size of the butt, but it may improve the irregular and irregular surface of the skin. This procedure can be included in a body lift or can be performed separately

السيد محمود
الشركة رائعه وادعواكم للتعامل معهم

سيدة محسن
كتير انبسط من الاهتمام من الطبيب والاخصائي والاستقبال كان جيد شكرا جزيلا

سها الاحمر
شغل احترافي وكتير مهتمين بالتعقيم والدوات والاجهزة وبيشرحوا كل خطوه في العمليه