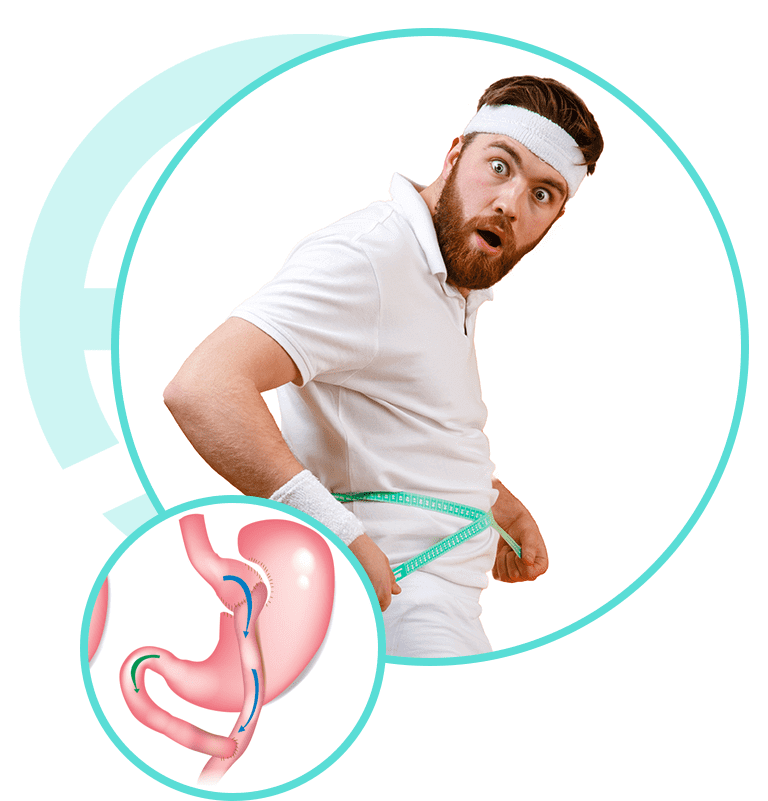 It is a surgical operation in which the doctor makes a small pocket in the upper part of the stomach, so that it is the only side that receives food. This process has a major role in limiting the amount of food and drink that can be eaten comfortably in one period.
Gastric bypass surgery:
Gastric bypass surgery is one of the most prominent obesity surgeries for its ability to permanently get rid of obesity and improve diabetes in two steps; They are:
The first step:
The doctor isolates a group of hormones because of their negative effect on the pancreas, and by isolating this part of the stomach, food does not pass through it, and thus improves the performance and activity of the pancreas, which helps to eliminate diabetes.
It is worth noting that one of the isolated hormones is the hunger hormone, thus reducing the patient's appetite for food and giving him a feeling of satiety.
The second step:
It connects the stomach at a distance of 2 meters from the intestine, which works on poor absorption of food by the body, so the patient eats as he likes without gaining weight or increasing blood sugar.

السيد محمود
الشركة رائعه وادعواكم للتعامل معهم

سيدة محسن
كتير انبسط من الاهتمام من الطبيب والاخصائي والاستقبال كان جيد شكرا جزيلا

سها الاحمر
شغل احترافي وكتير مهتمين بالتعقيم والدوات والاجهزة وبيشرحوا كل خطوه في العمليه