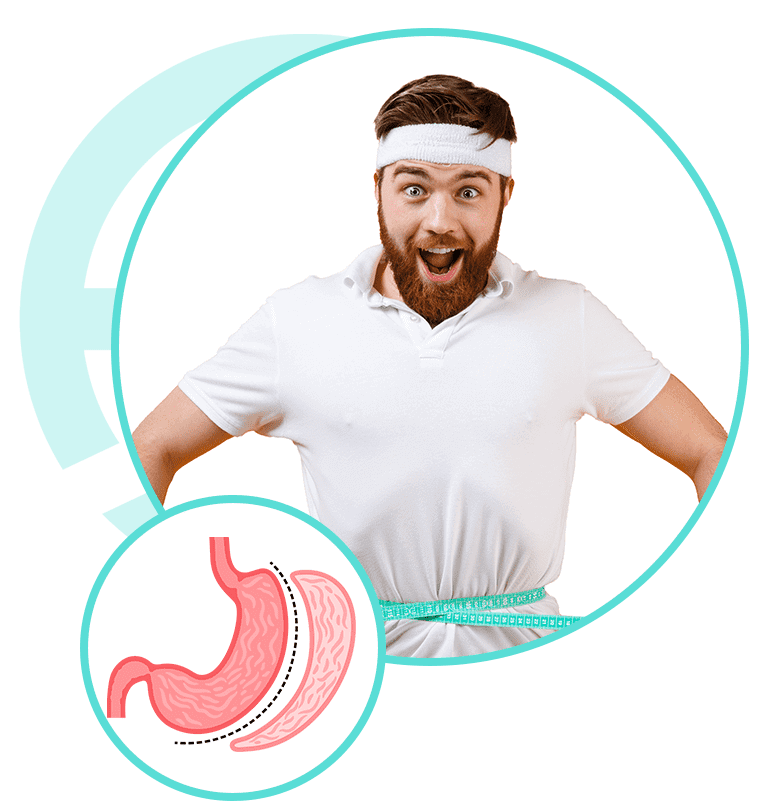 The individual's consumption of food increases his feeling of satiety, which stimulates weight loss. This procedure stimulates hormonal changes that help the individual reach an ideal weight and also helps reduce blood pressure and reduce the risks of cardiovascular diseases.
Some studies were conducted to examine the effect of gastric sleeve surgery on people who had previously had a heart attack, studies found a lower incidence of a second heart attack compared to a group of people who did not undergo surgery.
The gastric bypass operation is under general anesthesia, which means that you will not feel any pain during the surgery, after which the doctor will take the following steps:
Using some delicate tools to remove part of your stomach through traditional large abdominal incisions.
Create a tight sleeve by stapling the stomach vertically and removing the largest curved part of it. The surgery takes 60 to 90 minutes, provided that you do not face any problems during the surgery.
Benefits of gastric bypass surgery?
You may reap some health and beauty benefits from this surgery, such as:
Lost between 40% and 70% of excess weight in the first year after surgery.
Getting rid of many diseases associated with obesity.
Feeling of psychological comfort and self-confidence.

السيد محمود
الشركة رائعه وادعواكم للتعامل معهم

سيدة محسن
كتير انبسط من الاهتمام من الطبيب والاخصائي والاستقبال كان جيد شكرا جزيلا

سها الاحمر
شغل احترافي وكتير مهتمين بالتعقيم والدوات والاجهزة وبيشرحوا كل خطوه في العمليه