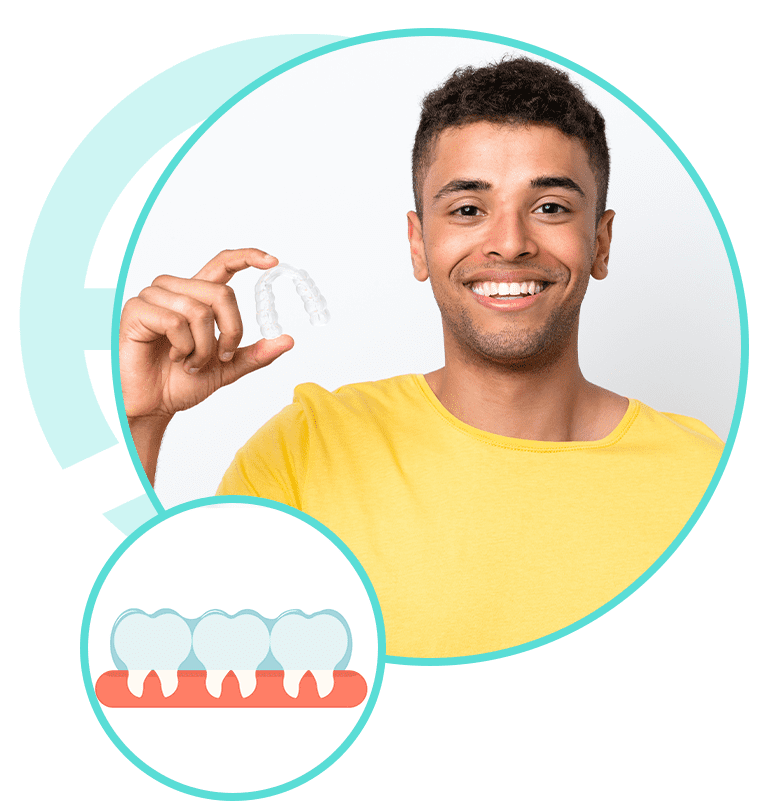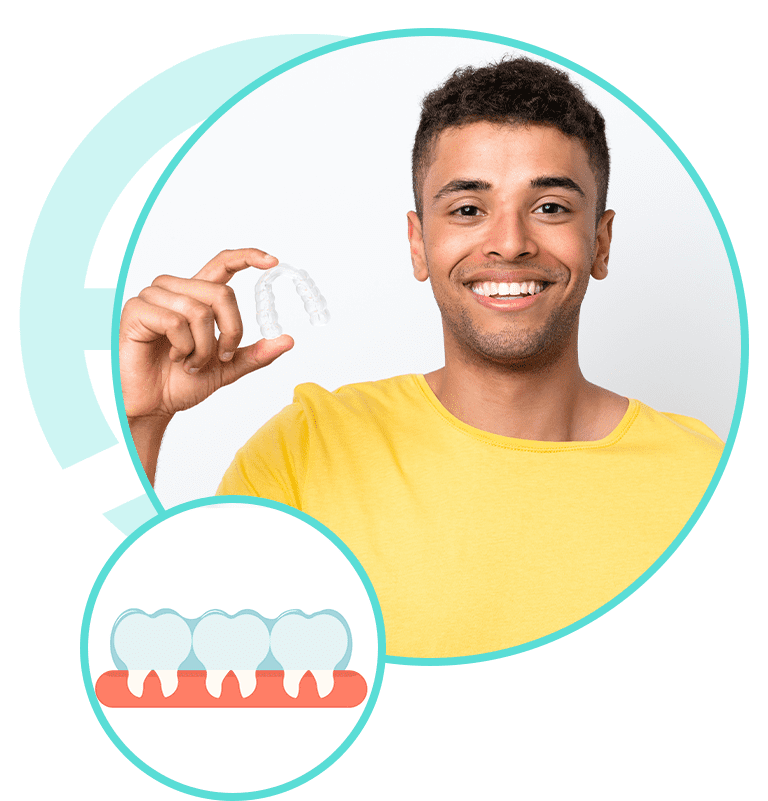 Compared with metal clamps, there are no significant differences in terms of treatment outcome. Clear (tooth-colored) orthodontic treatment is performed using braces made of a porcelain-based material. For this reason, it gives the patient a more aesthetic and natural appearance similar to the structure of the tooth. However, it must be kept in mind that it will not be as durable as metal braces, and extra care must be taken when treating clear braces (colored teeth). For this reason, it may not be the appropriate method of treatment, especially for children.
Lingual braces (invisible braces)
It is a treatment method aimed at eliminating the disturbing appearance of dental arches. It is made by placing clear or metallic brackets on the invisible inner surfaces of the teeth. However, when compared in terms of treatment prices, it may have a higher cost than metal or transparent braces (colored teeth).
Alignment Scan (Invisalign)
Clear dental plaque, also known as "Invisalign", is a combination of the words "invisible" meaning invisible and "alignment" meaning corrective. The Invisalign method is used in cases where there is milder dental crowding and chin disorders that require orthodontic treatment. Brackets and wires are not available in this app like other apps. For the structure of the patient's teeth and the required correction, the patient undergoes special 3D measurements. In view of the measurements made, a transparent brace (Invisalign) is prepared for the patient and the treatment is carried out in this way.
Which one should I choose?
Although all orthodontic treatments fulfill the same function, the expectations of the patient have an important place in the decision stage. Cosmetic orthodontics treatment is more expensive than traditional metal braces.

السيد محمود
الشركة رائعه وادعواكم للتعامل معهم

سيدة محسن
كتير انبسط من الاهتمام من الطبيب والاخصائي والاستقبال كان جيد شكرا جزيلا

سها الاحمر
شغل احترافي وكتير مهتمين بالتعقيم والدوات والاجهزة وبيشرحوا كل خطوه في العمليه